Clement-iZone is your all-in-one safety resource portal. Get access to hundreds of downloadable posters, safety meetings, banners and newsletters. Choose the plan that works best for your business.

Clement-iZONE: Your All-in-One Safety Resource Portal - Watch the Clement-iZone video!
FAST: Clement-iZONE is quick.
Search the subject matter you are looking for and a variety of Safety Meeting Guides, Posters and Banners.
Schedule safety meetings up to a year in advance.
EASY: Need a safety meeting guide or a poster image on Safe Lifting? Slips, Trips and Falls? No problem.
Our system is highly searchable.
Email safety meeting guides or images to your staff immediately or schedule emails for a later date.
KNOWLEDGEABLE: Clement-iZONE's full resource library has hundreds of safety meeting guides and safety, health and motivational posters.
Gives you everything you need to present informative safety meetings.
We cover a large variety of safety topics.
Order printed copies of the posters or banners you selected for an additional fee. The fee is based on the size and quantity of images requested.
RENEWALS: The 
Clement iZone
 1-year subscription is available with and without 
an automatic renewal option
.   If you have previously purchased the auto-renewal option and would like to change or cancel your subscription, please visit our cancellation page at the following link: 
Cancellations
TO REQUEST A FREE DEMO ACCOUNT, click on: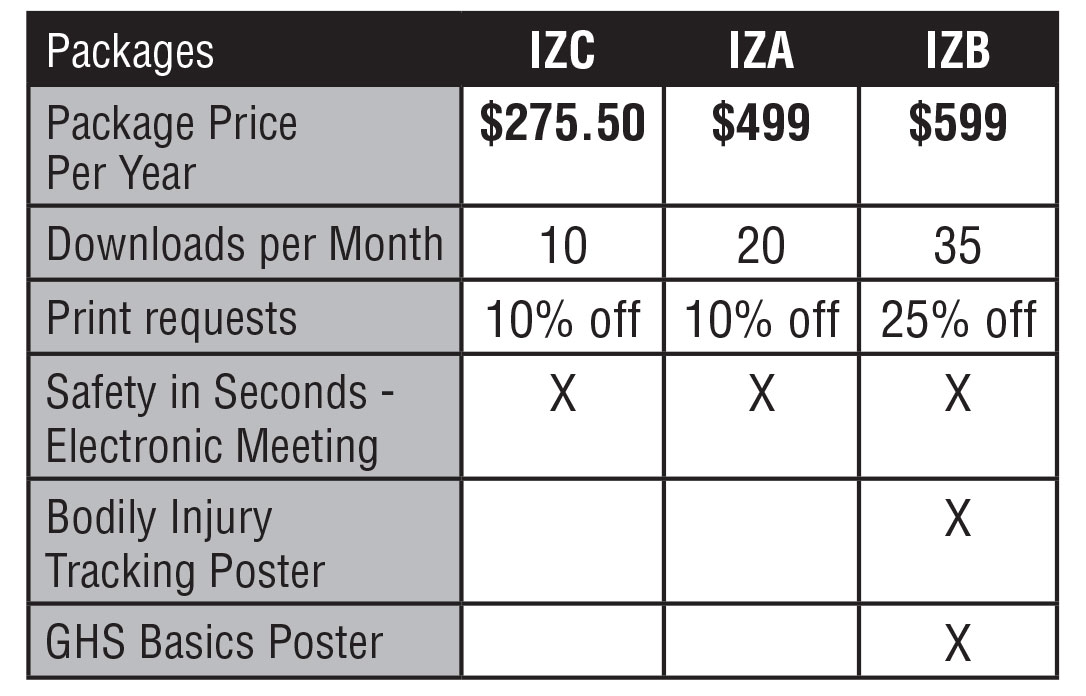 Product information
Product code: IZC, IZA, IZB
Electronic delivery
Renewals:  Available with and without auto-renewal